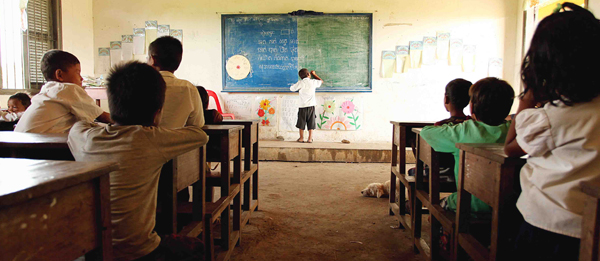 Although the right to a basic education is guaranteed to every Cambodian child in the country's constitution, a considerable gap remains between rhetoric and reality.
Where our other projects aim to return children to school by providing their families with the necessary financial needs and by increasing their value of education, our Child Friend School (CFS) project seeks to improve the quality of education in the Poipet commune.
The quality of education in Cambodia suffers from a variety of factors, from which the main three are
• Lack of educational facilities (no libraries, poorly equipped classrooms, etc.), which depresses enrolment
• Low teacher qualifications and salary
• Low sensitivity of schools to children with special needs, particularly the needs of girls, ethnic minorities and disabled children.
The Child Friendly School Project seeks to create child friendly school environments that are consistent with government policy and which address the factors that negatively affect educational access and quality.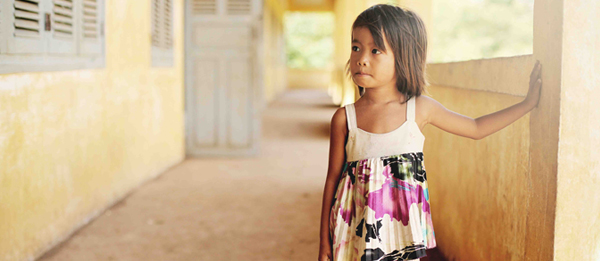 Activities in the CFS Project include (i) capacity building activities; (ii) school upgrading activities; and (iii) community engagement activities.
Capacity Building and School Planning
Our Capacity Building Activities focus on school planning and teacher education. We work closely with school staff, community members and pupils in order to develop a long-term CFC vision and annual school improvement plans.
Concurrent with capacity building support for school improvement planning, our project also provides assistance to teachers and school directors in order to improve classroom learning. This assistance is delivered in the form of educational training and workshops.
School Improvement Activities
Based on the school improvement plans that are created, we release school grants to empower the school to implement a range of activities that address identified needs.
Community Outreach and Engagement
Strong community involvement is vital to ensure quality education. To strengthen community involvement we include the community in decision-making, planning, design and implementation of program activities and education interventions.
Support our Child Friendly School project by making a contribution. You can make a donation to this project by using the donation application on the right.