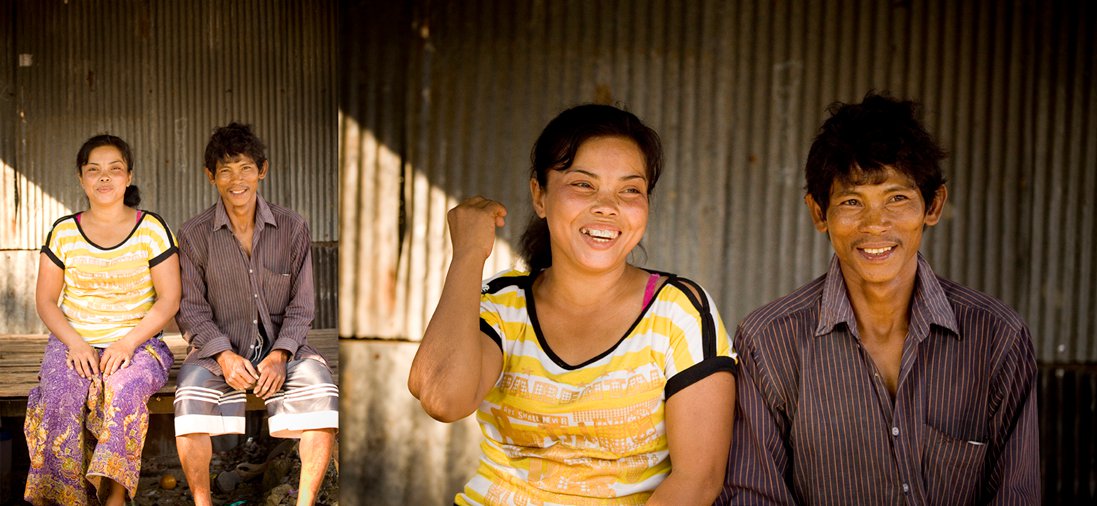 Chea Vanna joined the project in 2009. Of her four children she has with her husband, the two oldest children used to not attend school every day because she did not have enough money. Now, all of children—three between ages six and 15, one older—have a chance to go to school regularly.
Since joining CfC, Chea Vanna earns $85 per month making carpets. Her husband works driving a motor taxi and earns a supplemental $2.30 per day, which the family needs to cover their living costs. Still, every month, they spend more than they earn, so she has outstanding debt.
Additionally, the entire family lives in poor health. Chea Vanna suffers from a nerve disorder and she fears her husband's domestic violence. Both she and her daughter have stomach problems. Treatment for these ailments costs $1 at a local market, but visiting a private doctor costs $18.80 each time.
Despite these setbacks, Chea Vanna feels confident that she can feed her children and prevent them from further sickness. Since joining CfC, she can spend more money on food and her children attend school full time. She tries to be patient with her husband and focus on her work.